Language-Review due tomorrow

Language Arts test over Unit 1 is on Wednesday. Please use p. 49-50 to review. If extra practice is needed p.53-58 will be useful.

Spelling-packet due Friday; test Friday

Reading-Test Friday-please look for blue folder on Wednesday

Math-Review due tomorrow

Nachos-Reteach worksheet

What's in the Sack?- completed project due Friday.

​All scholastic orders must be in tomorrow!

Be sure to pack a lunch on Thursday! We are on a B-schedule due to All school chapel.

Powered by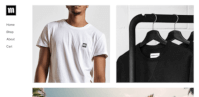 Create your own unique website with customizable templates.