Upcoming Events and Dates:

March 7- Field Trip to Nature Center and Rumpke

March 9-No School-In-Service

March 13- 4th Quarter Begins

March 15-16- Conferences (15th early dismissal; 16 no school)

March 30- Good Friday (no school)-April 8- Spring Break-No School

Our Learning:

Reading- I am hopeful that all novel studies will be completed before spring break. It has been wonderfully discussing these books in class and experiencing the joy of reading together. We are continuing to build on our reading strategies and comprehension skills. We have been discussing idioms, homophones, homographs, and contractions. We are working on evaluating and analyzing characters to help us compare and contrast. We will move into developing detailed summaries to help us identify the author's purpose.

Social Studies- The students did an excellent job on their wax museum presentations and reports. I couldn't be any prouder! I am excited to move into economics. We will be spending the month of March discussing and identifying needs and wants, as well as how we get our needs and wants. I am hopeful that our lessons in economics will help prepare us for when Junior Achievement comes to present in May.

Math - What is 6x4? This fact and others are what the third graders will be required to learn in math this month. Your child will be receiving a log in sheet that will need to be signed by parents to show they have practiced the facts for 30 minutes every week. This is a very important skill for them to be prepared for

fourth grade. Mr. Bruce and I are working in setting up multiplication practice in the Redbird and Prodigy Programs on student iPads to provide more practice.

Science - We have finished landforms and layers of the Earth. We will now be

learning how processes can change the surface of the Earth quickly and slowly.

Students will be able to experiment with weathering, erosion and making a

model volcano.
Powered by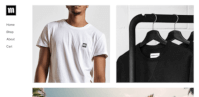 Create your own unique website with customizable templates.