Upcoming Events and Dates:

February 14- Valentine's Day Party and Ash Wednesday All School Chapel

February 19- No School- President's Day

February 22- Wax Museum

Our Learning:

Reading- We are working our way through our novel studies. Thanks for helping your child stay on top of their assignments! I think they are really enjoying the discussions about their weekly reading! We are finishing up the story Technology Wins the Game, which is an informational text. We have focused on sequencing, as well as using and reading text features. We have been discussing why an author uses a text feature. We will move into the story Yonder Mountain. This story will focus on the comprehension skill of compare and contrast.

Social Studies- All the students are working diligently on their research project. Most of the students have completed their report, as well as finished typing it. The students are working on their timelines and display boards/boxes this week. I sent home a reminder with important information about the wax museum. Please sign this and return it tomorrow. Some student's may have homework that will be due on Tuesday for their project. I will clearly communicate this to you if your child has an assignment.

Science - Students have started to study different landforms. They will learn the different processes on Earth that can change landforms slowly and quickly. These processes include earthquakes, volcanos, glaciers, erosion, weathering, floods,

and forest fires.

Math - We will be moving from subtraction to understanding the concepts of multiplication and division. Students will then be using those skills to learn the facts and solve computation and word problems. They will be required to

memorize the multiplication facts. More information will be sent home.
Powered by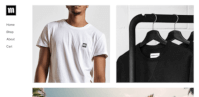 Create your own unique website with customizable templates.